Ruff Ride Thermal PTZ Camera
---
36X Color Zoom Camera – PLUS – Thermal Imager
Rugged Marine has a new version of our popular Ruff Ride Marine PTZ: The Ruff Ride Thermal PTZ! Can be used on Boats/Ships or Stationary Mounted on Platforms, Marinas, etc.!
This PTZ is Marine Rated and has a Dual Analog Camera Payload: a 36X Color Zoom camera – combined with a High Sensitivity Thermal Imaging camera. We also give you 3 outputs for this camera – Visual Video / Thermal Video / and a Switching Output that switches back & forth between the two camera types.
The Thermal Imager camera has two selectable modes for seeing the thermal heat signatures: Black Hot and White Hot. Each type can be selected according to preference, or to help distinguish in cool water or around engines or other hot environments.
Other Standard features include; Aluminum case rated to IP67, Surge & Lightning protection, Built-in Defogging system (working temperatures from -20C to +55C), Dampening System (bottom plate with springs and vibration dampeners), to smooth out rough or fine engine vibrations, and image flip for when you need to mount it upside down. (see Specs for even more features)
If you are not yet familiar with Thermal Imaging cameras, then you are about to learn just how useful they are.
A normal camera can be blinded by snow, rain or the glare from a puddle of water. In fact, even fog can render a normal camera ineffective. The Ruff Ride Thermal PTZ from Rugged Marine, can see through challenging conditions and effectively guard areas in just about any weather.
Thermal Imaging cameras excel at night. Excess heat has dissipated after nightfall and the contrast between warm bodies and hot engines against background heat is much more evident.
Thermal Imaging cameras can also see heat at great distances. Your normal security camera that uses Infrared Lighting will only illuminate a small area in front of the camera. But a Thermal camera does not need any type of lighting and does not care if it is totally dark.
Thermal cameras are used extensively in Marine environments and on ships and tugboats, but are also great at monitoring storage yards, railroad yards, perimeter fencing, roadways and any other locations that need to be able to detect people and vehicles or vessels at long distances.
The Ruff Ride Thermal PTZ can be ordered with either a 19mm medium distance lens or a 40mm long distance Thermal Imager lens (the Color Zoom Camera has a SONY EX-View HAD CCD 36X Zoom Module – 3.5mm to 98mm lens – and 12X Digital Zoom).
The Ruff Ride Mobile Thermal PTZ also has a "SAFE" Mode that hides both cameras away during bright light or other hazardous events.
Ruff Ride Mobile PTZ Specifications
Image Sensor

1/4" SONY EX-View HAD CCD

Effective Pixel

PAL: 752(H)×582(V); NTSC:768(H)×494(V)

Resolution

550 TVL

Optical Zoom

36X

Digital Zoom

12X

Min Illumination

Color: 0.25lux; Mono:0.0015lux

White Balance

Auto

Focus

Auto/Manual

IRIS

Auto/Manual

S/N Ratio

Not less than 50DB

BLC

On/Off

Video System

PAL/NTSC

Image Stabilization

On/Off

Digital Noise Reduction

1-5 Steps / Off

Day/Night

Yes

Lens

f=3.5mm(wide)-98mm(tele), F1.35-3.7

View Angle

55.8°(wide)–2.1°(tele)

Pan Tilt Zoom

Pan Range

360° continuous

Pan Speed

Control speed: 0.04° -90°/s; Preset speed: 120°/s

Tilt Range

-15°~90° with auto flip

Tilt Speed

Control speed:0.3° ~60°/s, adjustable; Preset speed:90°/s

Presets

256

Preset Precision

±0.05°

Thermal Imaging Camera

Sensor Type

Uncooled FPA Microbolometer (TEC Less)

Resolutions

384px X 288px

Sensor Size

25μm

Focal

40mm

Focus

Fixed

IRIS

1.0

FOV

13.7°x10.3°

Detecting Range

6560 Ft. (Vehicle)       2620 Ft. (Man)

Recognition Range

2620 Ft. (Vehicle)         1310 Ft. (Man)

Digital Zoom

1X, 2X, 4X, 8x

Video Display

Black hot/ White hot

General

Video Output

1Channel Thermal Imaging Video;




1Channel Daylight Video;




1Channel Switch Video;

Comm. Interface

RS-485

Protocol

PELCO-P / PELCO-D

Baud Rate

2400bps, 4800bps, 9600bps, 19200bps (self-adaptive)

Address

0-255

Voltage

DC 10.8-28V

Power Consumption

35W (3.0 Amps) / 50W (4.2Amps (max) (Heater On))

Working Temperature

-50°F ~ +150°F

IP Index

IP67, TVS, Anti-Surge

Dimensions

11.81″ (H) x Φ7.50″

Weight

12.5 lbs

Wind Resistance

110 mph – 180 km/h

Anti-Vibration

Pan 9g, Tilt 15g
Ruff Ride PTZ Dimensions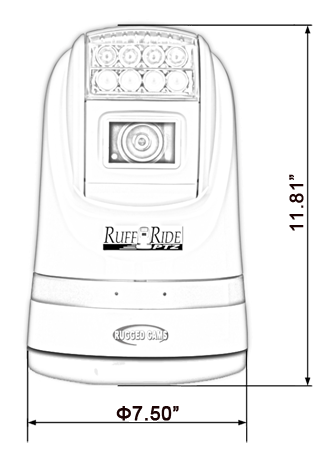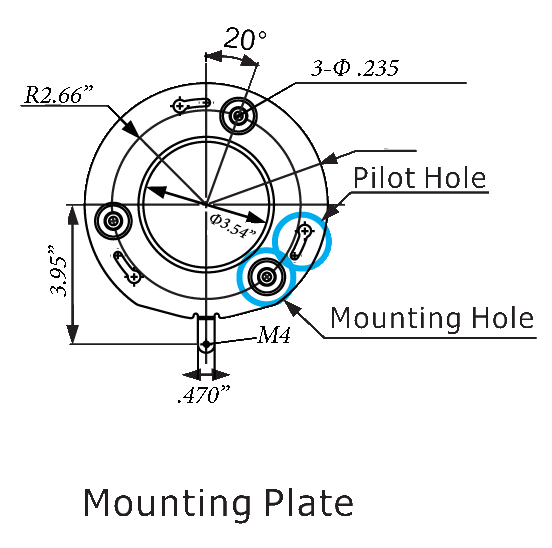 Ruff Ride Mobile PTZ
Ruff Ride Actual Footage
Dampening Plate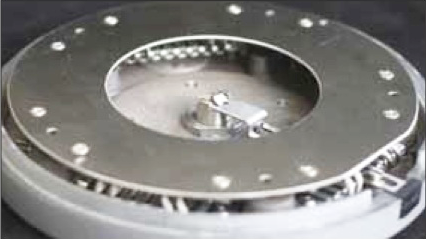 Hidden Wiper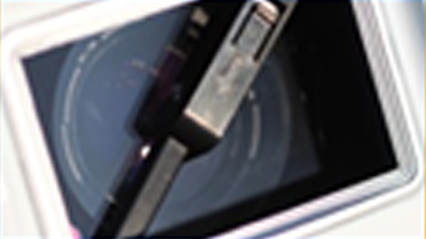 Image Stabilization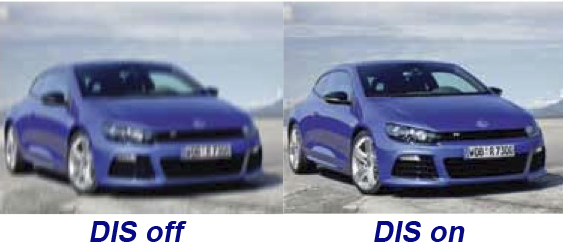 Vertical Surface Mount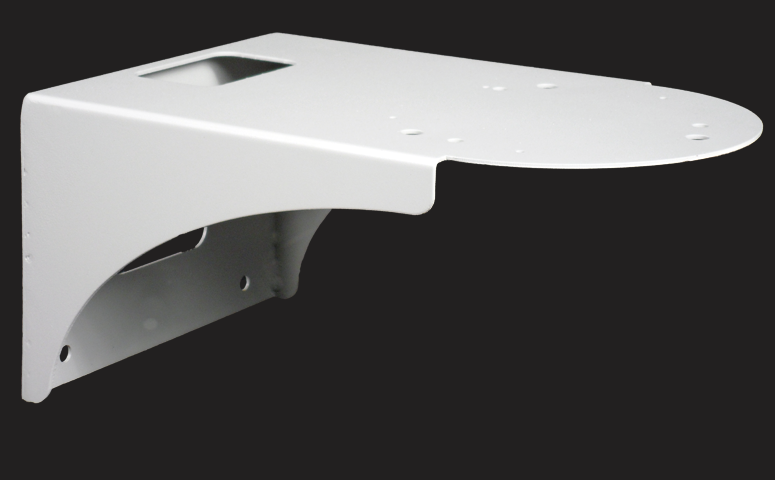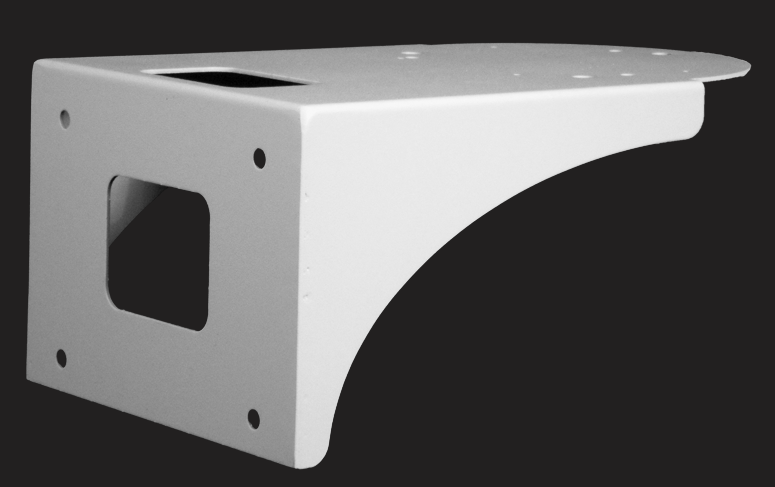 Mount Dimensions