[current_date format='l, F d, Y']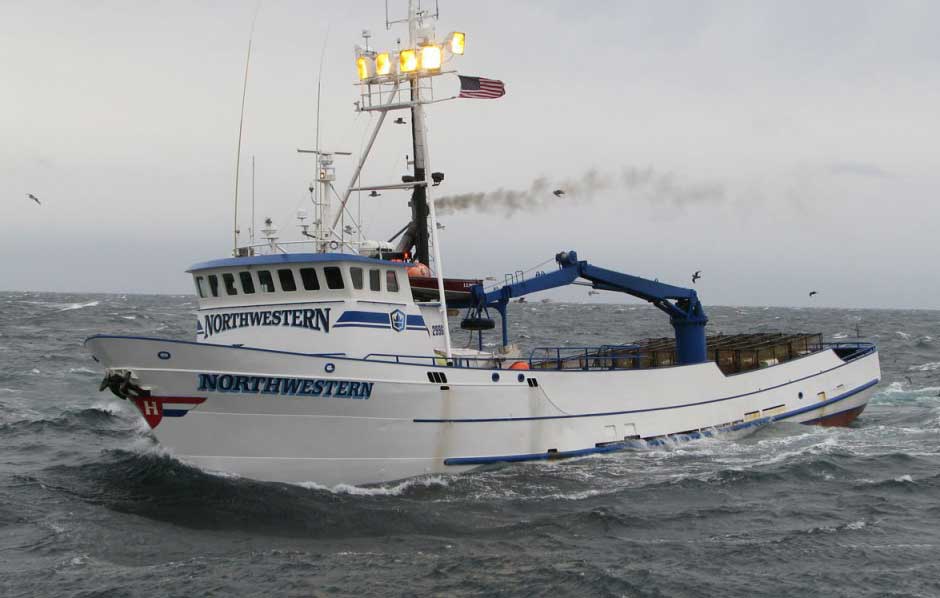 Deadliest Catch Star Sig Hansen
Outfits The Northwestern With a Camera system From Rugged Cams
We are extremely proud to announce that the owner's of the Northwestern – Sig, Norman, and Edgar Hansen, are now securing their vessel with a complete monitoring and recording Security Camera system from Rugged Cams. The Northwestern and it's owners are featured on the Discovery reality television show "Deadliest Catch". Fishing for Red King Crab, Tanner Crab, and Opilio crab, The Northwestern was one of the few vessels to fish for Blue King Crab. We all know, or have seen what these ships go through, rough weather, icy waters, and all categories of harsh conditions.
The Northwestern now joins many other vessels to outfit with the toughest cameras on the planet from Rugged Cams. These weatherproof, waterproof rugged cameras can also be found on some Coast Guard Cutters, two Navy Submarines and many other vessels based all over the world. 
The Northwestern is a big challenge because as the TV show has shown, these boats encounter some of the nastiest weather and huge waves found anywhere in the world. We are excited about this, as we get the opportunity to prove, without a doubt, how rugged our cameras really are. When they survive on The Northwestern, They can survive anywhere!
Rugged Cams got their start more than two decades ago manufacturing security camera systems for the challenging environments found in Business and Industry. Now thousands of industries worldwide use Rugged Cams systems in places where a normal camera would not survive. Wastewater plants, Chlorine processing, Onion processing, Cement plants, Fertilizer facilities and many other corrosive environments chose the Rugged Cams brands for cameras and systems that will not only survive, but actually thrive in some of the nastiest environments in the world.
More than a decade ago, Rugged Cams started a division dedicated to building and supplying the Marine Industry with a complete line of tough, rugged Marine cameras. Marinas, Offshore Platforms, Fish Processing plants and even Cargo vessels now use these venerable cameras and systems from Rugged Cams.
Sig Hansen and his family looked at a lot of companies when they were outfitting the Northwestern. They obviously want the best cameras that will last through multiple seasons, and not just any supplier can provide a system that can stand up to the challenging environments and horrible weather conditions they fish in.
In the end, just one company was able to give them the ruggedized equipment they needed, at a price that was affordable – Rugged Cams.
If you are considering purchasing a security camera system, you will definitely want to check with Rugged Cams first. We have the best prices on the very best cameras in the world. Not only that, but if our cameras will last on board the Northwestern, they will have no problem holding up at your business.
Come visit us on the web at www.ruggedcams.com and see our Customer List. Any reputable company should not only stand behind every product they make and provide excellent technical support, but also should never be afraid to show you who their customers are and provide references. Don't settle for anything less!