Rugged Marine has reached the pinnacle of Dome Cameradesign with the Sentry series of dome cameras. The Sentry-700 Dome Camera and the Sentry-700 Infrared Dome Camera are the toughest, smartest dome cameras ever offered by Rugged Marine. When you compare the features, performance and price of the Sentry-700 dome cameras, they are clearly the best value of any dome cameras that we know of.
Security Dealers and end users alike have ordered more of the Sentry series of dome cameras in the last few months, than any other dome camera we have ever offered. In fact, we have increased production of the Sentry domes to be able to keep up with demand. These dome cameras are that good, and you're about to learn why.
Best Dome Camera Housing Design In The Industry
The Sentry-700 series are built on our new Sentry Dome frame housing, which has a number of innovations designed into it that clearly make it the best dome housing in the industry.
Here are the Top 8 features of this new dome housing:
Totally Sealed against moisture and dust (IP68 Certified)
More ways to mount it: Surface Mount, Flush Mount or optional Wall Mount
American 3/4" Conduit openings that take any type of metal, plastic or liquid tight piping
Heated to withstand temperature extremes to -40º below zero
American Polycarbonate Dome is crystal clear with no distortions
Steel Wire Safety Harness ensures the top of the dome will not fall when installing or servicing
3-Axis Camera Positioning Bracket – allows the user to turn, rotate and align the camera to produce a straight and level picture under any mounting condition or angle
Designed to be easy to install and part of Rugged Marine' new "Easy Pro Install System" – which, if needed, can also include an optional swing-out Wall Mount that has additional conduit openings and increases the vandal proof properties even more
3 Axis Positioning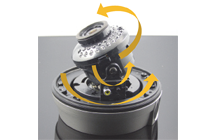 Sentry Heating Unit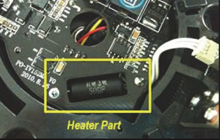 Menu Control / Video Port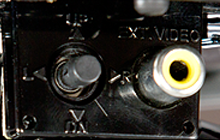 Compare the TOP 16 Features of the Sentry-700 Dome Camera and the Sentry-700 Infrared Dome Camera with any other dome cameras on the market:
SONY Effio 960H Camera – ExView HAD CCD II
700 Lines of Resolution in Day/Color Mode / 800 Lines of Resolution in Night Mode
D-WDR – Digital Wide Dynamic Range Light Handling
Smart 3D-DNR – Digital Noise Reduction reduces graininess when the camera is amplifying light
F-DNR – Helps to clear the picture in Foggy conditions or when raining, snowing, etc.
Digital Zoom – digitally zooms in from 1X to 32X when the optical lens needs more range
Digital Image Stabilization – stabilizes the picture if wind or vibration shakes the camera or mounting pole
Lens Shading Correction – corrects the picture as much as possible if sunlight or shade falls across part of the lens
Defect Correction – if any pixels burn out, this corrects the picture and erases those pixels
Sense Up – amplifies low light to continue delivering a clear picture
Privacy Masking Areas – can block out neighbor's windows or other sensitive areas
True Day/Night Telephoto Zoom lens – 3.5mm to 16mm Wide Range
40 High Performance Infrared LED's – (Sentry-700 Infrared Dome only) 100′ outdoors and 165′ indoor Infrared Lighting Distance
Smart IR – (IR version only) varies the power and intensity of the Infrared lamps to correctly light each scene
Built-in Heater – protects the camera down to -40º below Zero
Dual Voltage Auto-Sensing – 12V DC or 24V AC Power
Before you buy any other Dome Camera, compare Specs. You will see that the Sentry-700 is the best value out there!

Installation / Technical Information
Power Consumption 
90mA (Infrareds off)
400mA (Infrareds on)
Maximum Distance for 12v DC over standard 18/2 power wire for the Sentry 700 Camera is 

225′ feet
Maximum Distance for 24v AC over standard 18/2 power wire for the Sentry 700 Camera is 

1000′ feet
Sentry Dome & IR Dome Cameras
TV system

NTSC

Total pixels

1020(H) x 508(V)

Effective pixels

976(H) x 494(V)

Frequency

15.734 [KHz] (H) / 59 94 [Hz] (V)

ESC

Auto / FLK / Manual (1/60 ~ 100,000 sec)

DSP

NEXTCHIP HAWK-II

Sensor

1/3 inch SONY 960H EXVIEW HAD CCD II

Resolution

700 TV lines

Scanning system

2:1 Interlace

Sync

Internal

S/N Ratio (Y signal)

More than 52 dB (AGC Off)

Video output

CVBS: 1.0Vp-p / 75Ω composite

Min.Illumination

0.4Lux at F1.2 (color) / 0.0001Lux (BW for sense up X256) / 0Lux (IR version only)

White balance

ATW / AWB / AWC→SET / Manual / INDOOR / OUTDOOR

BLC

BLC / HSBLC / Off

Gain control

Low / Middle / High / Off

Defect

Compensation dead pixel of the CCD Sensor

Smart

3DNR On / Off (3D)

Day & Night

Color / Auto / BW / EXT

Sens-up

AUTO(x2~x256) / Off

DIS (Digital Image Stabilizer)

On / Off

D-Zoom

x1.0~x32

Rrivacy

On / Off (Programmable 8 zones)

Motion detection

On / Off (Programmable 4 zones)

F-DNR (Defog)

Auto / Manual / Off

D-WDR (Digital Wide Dynamic Range)

Low-Level / High-Level

Smart IR

On / Off

Lens Shading

On / Off

Operating temp./hum.

-40°F~+122°F / 30%~80% RH

Storage temp./hum.

-4°F~+140°F / 20%~90% RH

Power

Dual Voltage DC12V / AC24V

Power Consumption

IR Model – DC: Max. 2.5W, AC: Max. 4W 

NON IR Model -DC: Max. 180mA, AC: Max. 150mA

Lens

2.7-12.5mm Manual Varifocal

Dimension

5.7″(W) x 4.9″(H)

Weight

1.9 lbs

Accessory Wall Mount Bracket

Sold Separately

Infrared Model

Infrared LED's

Round 40pcs (30°)
Menu Items
DNR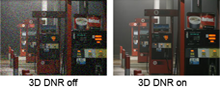 Digital WDR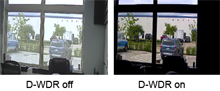 F-DNR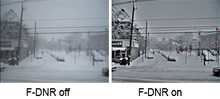 WARNING!!

If connecting this camera to a boat or vehicle charging system use the 12V DC Voltage Regulatorto prevent over voltage and 

VOIDING

 the camera warranty!
Sentry-700 Camera
The Waterproof Dome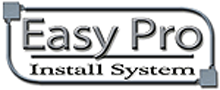 Swing Out Junction Box Wall Mount
Sold Separately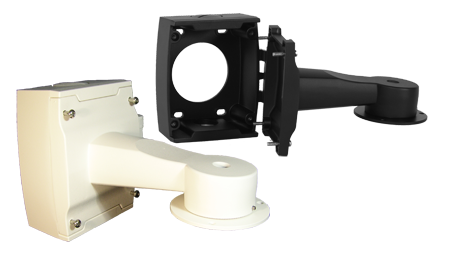 Junction Box With Camera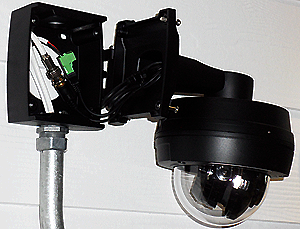 Sentry-700 Flex Conduit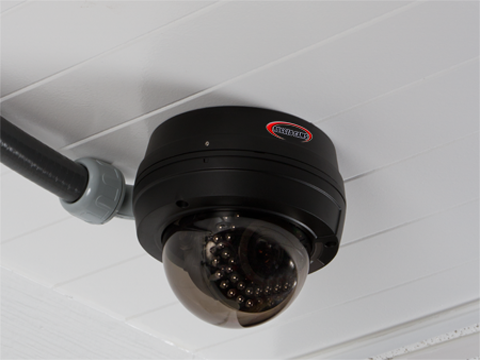 Sentry-700 Flush Mount